Will Chris Brown duet with Justin Bieber in Sydney? That's the rumor going around ... a rumor started by Bieber himself after he arrived Down Under.
Bieber romises "there might be surprises" on his tour.
The speculation is that with controversial R&B star Brown also touring the country, the pair will team up in Sydney to perform "Next 2 You" live: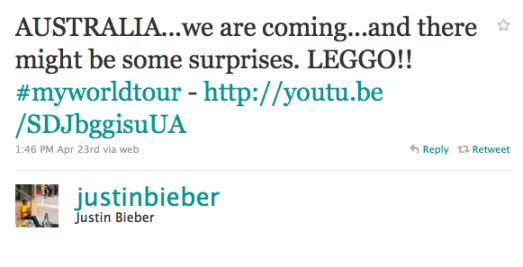 Bieber will throw it DOWN at Brisbane Entertainment Centre before heading down to Sydney for two sold-out shows at Acer Arena on Thursday and Friday.
Brown is playing Acer Arena tonight and does not have another gig until Brisbane on Friday. So look for a Bieber-Brown duet live in Sydney Thursday.
Seems like a given, seeing as the link Justin posted is to this song: