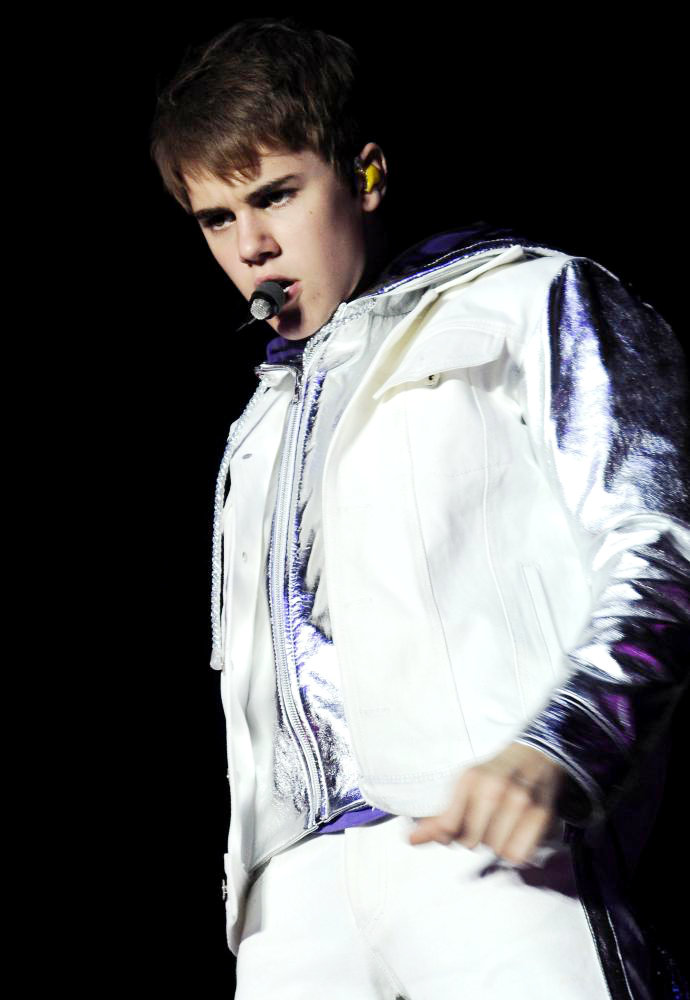 Pop sensation
Justin Bieber
is definitely vocal about his support against school bullies. While entertaining fans during a Melbourne, Australia concert on Monday night, May 2, the "Baby" hitmaker invited Casey Heynes to join him on the stage, and celebrated the fact that the 15-year-old stood up against his bully.
As he brought Casey on stage, the singer boyfriend of Disney darling
Selena Gomez
told his screaming fans, "Everybody give it up for this kid." He continued to say, "I just wanted to say, he is very inspirational, he shows other people to stand up for what they believe in." He then let the Aussie teen to introduce his next song, "Never Say Never".
After the gig, the 17-year-old teen heartthrob took to his Facebook to share, "Tonight was a pretty special night in Melbourne. Got to meet a real life Hero in Casey Heynes...the kid who stuck up for himself against bullies." In a following message, he posted the video capturing the moment and wrote, "Well tonight we flew Casey and his family into the show...really special kid and a real life hero. Thanks Casey."
Casey made headlines after video of him defending himself against bullies in school went viral. In the video that surfaced on YouTube in March, the teen who lives in Sydney turned the tables on his bully at his high school by body slamming him onto the concrete.
Justin Bieber Invites Casey Heynes to Stage: