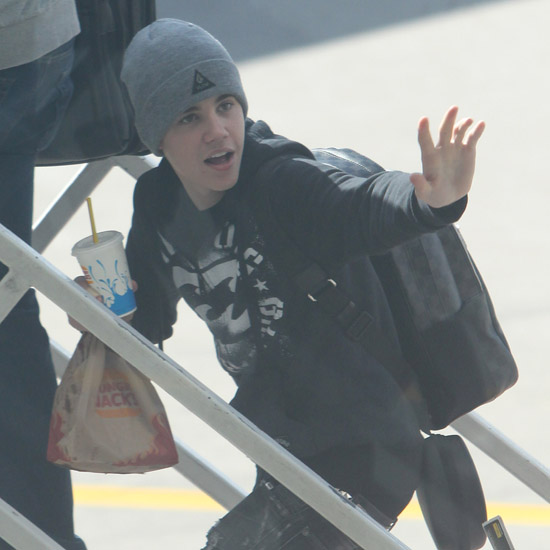 After coming out unscathed following an
egg-tossing incident
at his concert in Sydney, Australia,
Justin Bieber
jumped on an airplane yesterday afternoon (Sun. May 1) to leave Australia's capital city.
The "Baby" singer quickly waved to awaiting photographers, fans and press as he boarded his private jet on the way to Melbourne for another concert later this week.
Check out 5+ pics below: